Welcome!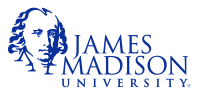 This is the website for the Fall 2015 offering of CS 480 (Compilers) at James Madison University, taught by Mike Lam.
The class meets Monday, Wednesday, and Friday in HHS 1210, starting August 31 and ending December 11. Please visit the calendar for a detailed schedule.
| | |
| --- | --- |
| Office hours (ISAT 227): | Mo 11:00-12:00 (11am-noon) ET |
| | Tu 12:00-14:00 (noon-2pm) ET |
| | Th 12:00-14:00 (noon-2pm) ET |
I am also available outside office hours by appointment; if you wish to make an appointment, please check the public calendar on my home page to find a several candidate times that work for you and send me an email.
Please use the links above to navigate the website. Important announcements will be posted on this front page. Other course content will appear on the subpages linked above. Please check this website (especially the front page and calendar) regularly for updates.

This semester, we will be using Piazza for class discussions. If you have a question that may be of general interest to your fellow students, please post it on Piazza rather than emailing me directly. This allows others to answer your question or benefit from my answer. I will check the Piazza forum regularly and respond as quickly as I can. To access Piazza, log into Canvas and click the "Piazza" link in the navigation bar on the left. There should be a single, unified Piazza forum for all Fall Fall 2015 sections of CS 480.
Class projects will be submitted via the JMU CS Web-CAT system. Class grades will be accessible via Canvas, and online quizzes will be administered using Canvas as well.
Updates
August 31 -

Welcome to CS 480!

Please take time to thoroughly review the class syllabus and familiarize yourself with the course website. Also, please verify that you can log into Canvas and Piazza (through Canvas).